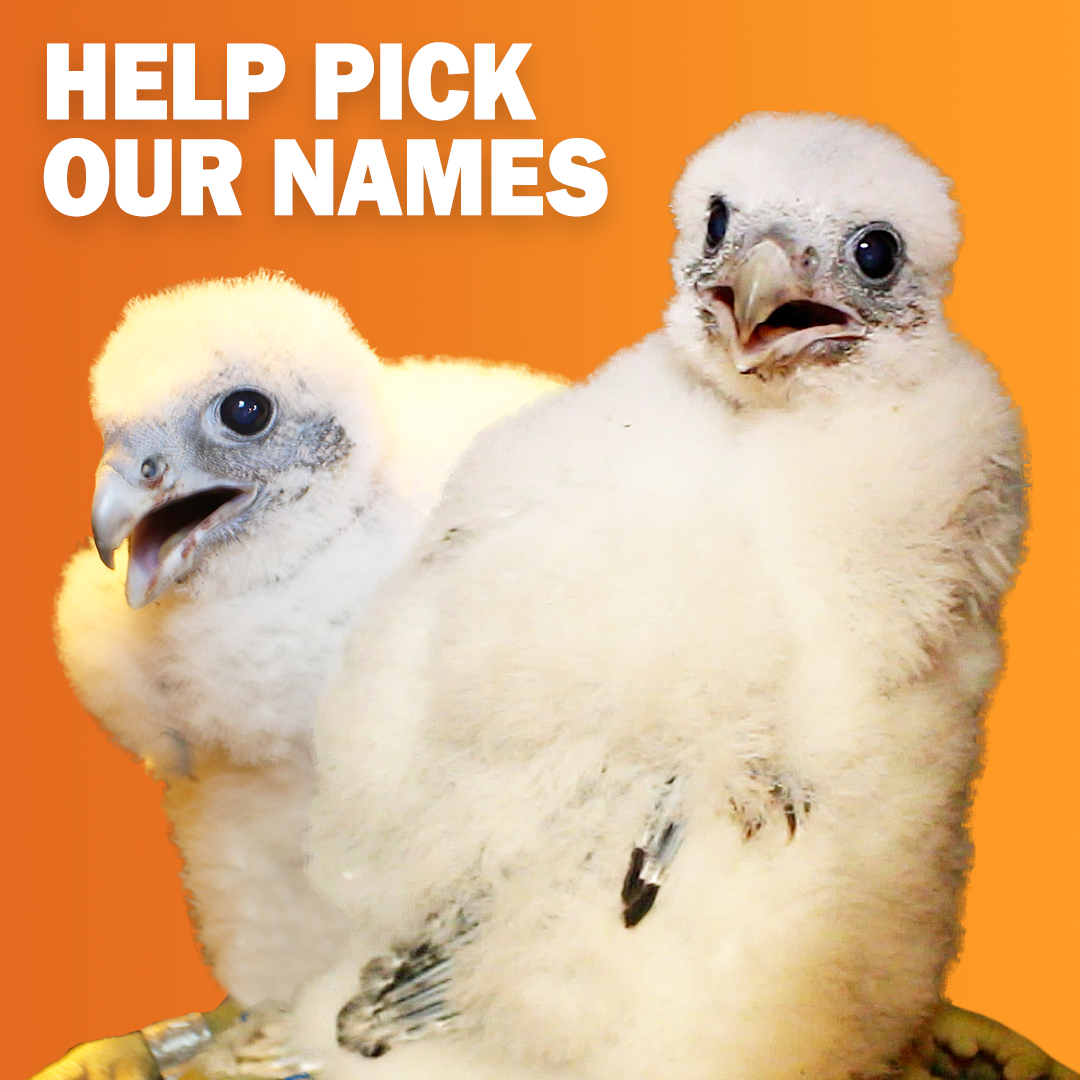 The peregrine falcons living in a nest atop a stack at Omaha Public Power District's North Omaha Station have expanded their family. Their newest chicks are in need of names, and OPPD is enlisting the public's help.
The chicks' mother, Clark, set up residency at OPPD's falcon box in the fall of 2015. Her partner, Lewis, joined her later. The pair hatched more than 10 chicks between 2016 and 2021. A couple of months ago, Clark laid four more eggs. Only two survived, but they seem to be thriving.
OPPD is seeking the public's help to select names for the latest chicks born at our power station. We've narrowed down a list of employee-submitted ideas for voters to choose from. To make your selection, visit oppd.com/NameTheFalcons.
Voting opens today and runs through June 9. Voting is limited to one vote per person. We will announce the winning names on June 13.
Check out what the chicks and their parents are up to at any time by visiting OPPD's live webcam. Spring and summer are particularly busy times in the box. The chicks will feed and grow until they take their first steps and flights beyond their nest.
For added perspective on the falcons born in Nebraska and the Midwest in recent years, check out this story and "Falcon Family Tree" graphic from OPPDthewire.com. The newest chicks will be added to Lewis and Clark's brood once they have names.