LOWER ENERGY COSTS & INCREASE SUSTAINABILITY
Chances are, your company's building could be significantly more energy efficient. An OPPD Energy Consultant can perform a personalized assessment of your location and implement energy efficiency strategies and technologies that will help you save more money and be more eco-friendly.
How Can Our Consultants Help?
There are plenty of ways to increase your energy efficiency, but knowing where to start can be difficult. Maybe you're looking for ways to reduce your overall annual costs. Or you've just invested in a new HVAC system but aren't seeing the savings you expected. Or maybe you're receiving comfort complaints from employees or tenants. Whatever the case may be, our OPPD Energy Consultants have the solutions.
We'll partner with your facility management team to:
Develop a unique optimization strategy.
Resolve operational issues and reduce maintenance costs.
Upgrade your equipment utilizing available OPPD rebates.
Utilize patented technologies that are more intelligent and innovative than the typical engineering service provider offers.
Integrate custom control strategies and technologies to make systems smarter.
With a dedicated, skilled consultant by your side, you can count on three things:

You'll save
more money.
We can deliver substantially lower utility costs through a variety of optimization strategies and OPPD rebates – all tailored to meet your specific objectives.


You'll save
more time.
You're managing and operating a business; you've got enough on your plate. So relax, and let us take the time to analyze how you can be more energy efficient.


You'll be more sustainable.
While our efforts help you save time and money, every rebate and strategy we offer sets your company on the path toward a greener future.

The sooner you contact us, the sooner we can evaluate your building and get you saving.
SATISFIED CUSTOMERS
There are plenty of businesses throughout the community – large and small – that have taken advantage of OPPD's Energy Consulting service. From our exclusive rebates to our industry-leading technology, the strategies our team delivers always generate serious results.
Kiewit Plaza
HVAC
Electricity
Savings:
Natural
Gas
Savings:
Annual Electricity Savings:
$272,092

Challenge:
After replacing nearly all their HVAC systems with modern equipment, including the building automation system, Kiewit was not seeing the energy efficiency and cost savings they expected.
Solution:
Kiewit's personal OPPD Energy Consultant identified a significant opportunity for ECO 24/7 advanced technology. After creating and implementing a variety of optimization strategies, building comfort levels increased, system reliability was improved and the payback period for Kiewit was just over one year.
Regency Center
Electricity
Savings:
Natural
Gas
Savings:
Annual Electricity Savings:
$139,726

Challenge:
In an effort to become ENERGY STAR® Certified, an extensive renovation project was completed at the Regency Center office building. However, the property owner was disappointed with the lack of energy savings following their investment.
Solution:
The OPPD engineering team delivered optimized DDC control, AHU operation, chilled water system and boiler operation. Ultimately, we delivered significant energy savings for the building and achieved ENERGY STAR® Certification for Regency Center.

CONNECT
Once you've contacted us, we'll connect you with an OPPD Account Executive who will be your direct line of communication and who will prioritize your needs.

ASSESS
Next, your OPPD Energy Consultant will do a full audit of your building and create an actionable strategy that will help you meet or exceed your goals.

EXECUTE
Your Account Executive and Energy Consultant will work with you to implement strategies that make your building more energy efficient.
Take the Next Step
To schedule an energy efficiency consultation, as well as an audit of your building, enter your contact information here. One of our Account Executives will respond as soon as possible.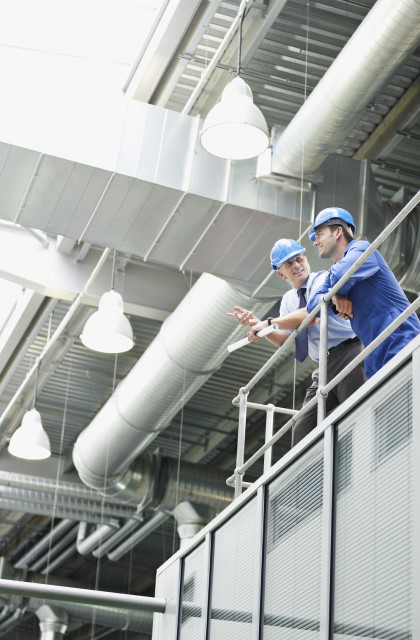 What Local Businesses
are Saying about
Our Consultants

OPPD estimated they could save us
25%, but when it was all said and
done and we reviewed the data, they
saved us 40%.

Chad Harringtion
Senior Director of Maintenance & Facilities | Werner
test text two
MORE SATISFIED CUSTOMERS
Gallup University
Electricity
Savings:
Natural
Gas
Savings:
Annual Electricity Savings:
$242,297

Challenge:
After Gallup occupied its new riverfront campus, they began to receive comfort complaints from employees, and building pressure control issues became too persistent to ignore.
Solution:
While the primary building utilized high-quality heating and cooling equipment, our advanced technology was still able to gain significant energy efficiencies. We optimized the chiller operation, enhanced the water pump controls and implemented several technology solutions to maximize energy savings. Quickly, comfort complaints and building pressure control issues were resolved.
Terrace Plaza
Electricity
Savings:
Natural
Gas
Savings:
Annual Electricity Savings:
$88,768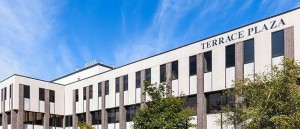 Challenge:
Management was looking for a way to lower utility bills while also maintaining occupant comfort. Their large chiller needed to be replaced and the air-handling unit required upgrades. Temperature controls and lighting systems also needed to be updated.
Solution:
After equipment and control upgrades were in place, OPPD optimized and commissioned the entire HVAC system. The optimization effort produced a majority of the energy savings while it also increased system reliability, lowered maintenance costs and improved building comfort.
Contact Us Today
OPPD's Energy Consulting is a customized service we offer all our business customers. Fill out your information today and we'll pair you with an OPPD Account Executive who will:
Evaluate your business' energy challenges and objectives.
Talk you through available OPPD rebates.
Provide an energy-efficient strategy that meets your needs.