Annual Report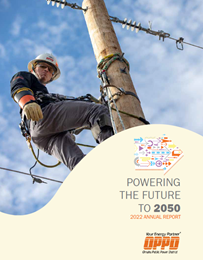 Find out how OPPD is doing, financially speaking. The 2022 Annual Report summarizes the year in a concise and organized booklet.
Corporate Operating Plan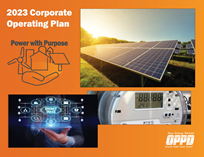 OPPD is pursuing innovative ways of serving its customers by developing a more agile approach, while staying in touch with our stakeholders. Learn more about OPPD's 2023 Corporate Operating Plan.