Home

>

Energy Education Program

BRINGING ENERGY EDUCATION TO LIFE IN THE CLASSROOM.
OPPD and our partners at the National Energy Education Development (NEED) Project are excited to bring to life the Energy Education Program for educators in the OPPD service territory.
How it works:
The Energy Education Program is a STEM, project-based program that combines energy workshops for teachers, hands-on activities in the classroom and curriculum aligned with the Nebraska State Standards for Science. Educators are invited to participate in a FREE Energy Education virtual workshop that provides training on a variety of energy topics, including training on hands-on classroom STEM kits to share with their students.
How to sign up:
To request a classroom visit, click here. If you have questions, please contact OPPD Energy Advisor Eric BenSalah at ejbensalah@oppd.com.

     

Learn more about the program and teacher training: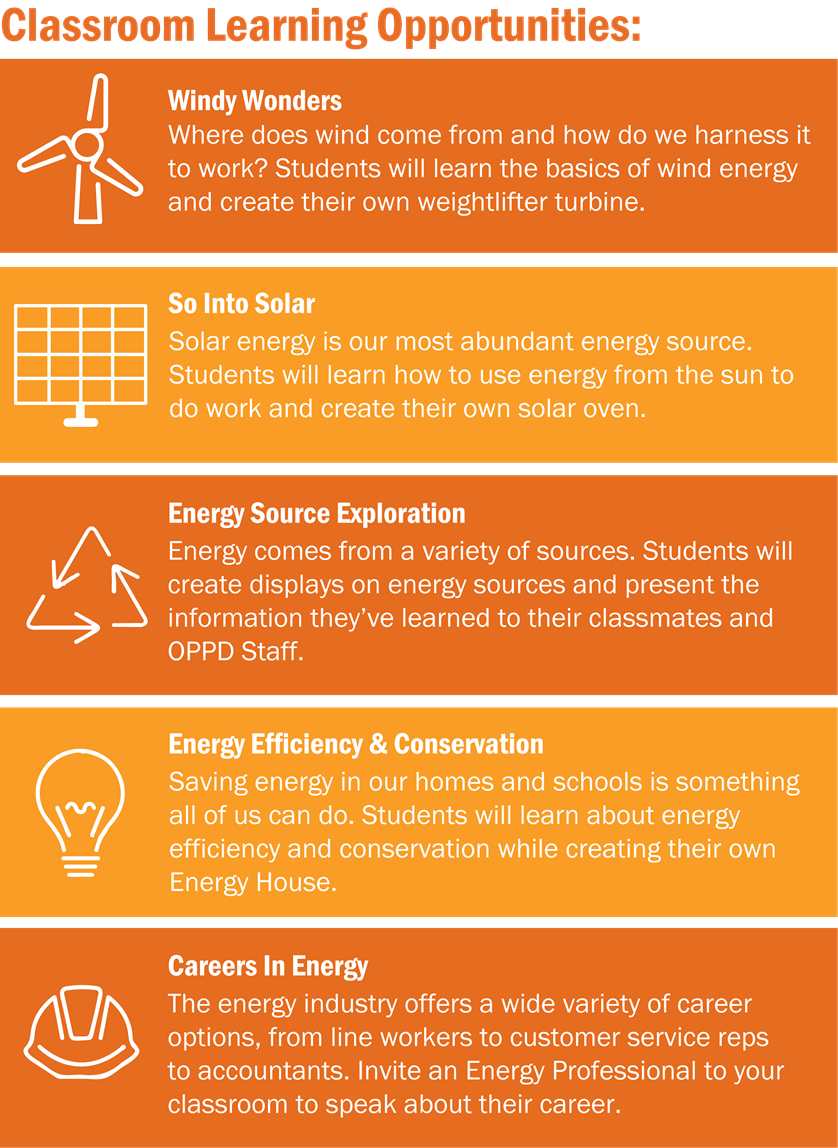 Contact:
For more information about the program or to sign up for program updates, please email our Energy Advisor at ejbensalah@oppd.com.