Welcome to OPPD's Power Learning Portal
We're glad you're here
We invite you to take a look around. Please browse through our featured topics and informational videos. You will find a collection of online resources from OPPD and other organizations.
Looking for a speaker for an upcoming event? 
Head over to our Speakers Bureau page to review common presentation topics including Careers, Electricity 101, Energy Efficiency, and more.
featured topics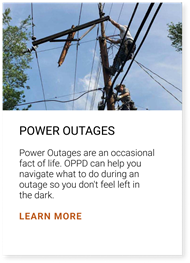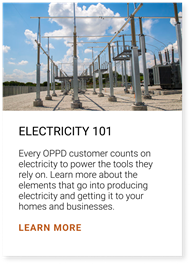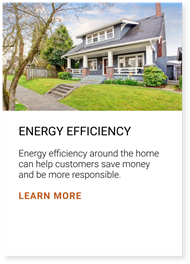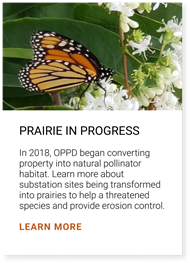 all topics
Environmental/Sustainability
presentations and tours